Best Spa Treatments in the Vaal Triangle
Spa treatments in the Vaal are becoming increasingly popular for many health and wellness reasons. Fabulous Lane Wellness Spa is located in the heart of Vanderbijlpark, and offers its clients a chance to escape the buzz of the city life, while retreating to a tranquil environment. This day spa offers a variety of spa treatments for both beauty and relaxation purposes. With a specialised combination of innovative technology and age-old techniques, this Spa in Vanderbijlpark will leave you feeling rejuvenated and relaxed.
The benefits of spa treatments – Why you should visit Fabulous Lane Wellness Spa
Modern-day spas are becoming more focused on the wellness benefits of their treatments. Massage therapy alone promotes a number of health benefits – it improves blood circulation, stimulates the lymphatic system, assists with pain management and is proven to aid in the production of a hormone called Serotonin, which leaves the mind in a 'happy state'. Beauty and slimming treatments promote personal care, and ultimately, confidence.
Another major benefit of many spa treatments is stress relief. Stress relief is a crucial component when trying to achieve a healthy lifestyle. Stress is linked to a number of health issues such as high blood pressure, headaches, aggression, heart disease, substance abuse and depression to name a few. Going for regular spa treatments can lower some of these symptoms, resulting in a healthier life.
Our list of spa treatments
Sit back and relax while FabLane's professional therapists take care of all your beauty and relaxation needs with the following spa treatments:
Massages
Facials
Manicures and Pedicures
Scrubs
Wraps
Waxing
Skin Needling
Spray Tanning
Permanent Make-up
Hair Laser Removal
Botox and Fillers
Slimming Treatments
Glycolic Peels
Colon Cleansing
 Spa packages
Spa packages can be tailored to fit the needs of the client. From spa days to pamper parties, Fabulous Lane Wellness Spa will exceed your expectations by offering you a memorable spa experience. Kids treatments and packages are a speciality at FabLane's spa, and it is a perfect outing for a birthday party. Keep an eye out for our indulgent spa specials – join our mailing list and we will send these spa deals right in your inbox!
Hours of Operation:
Monday-Friday – 9am to 6pm
Saturday & Public Holidays – 8am-3pm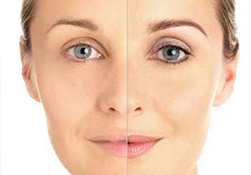 Fabulous Lane Wellness Spa prides itself in offering its clients a truly pleasant experience when choosing any of the spa's offerings. After booking your first spa treatment, you will soon become a regular spa client at this tranquil spa in Vanderbijlpark. Not sure about your treatment? Contact the spa and a friendly therapist will answer all your questions and offer expert advice.
Best spa massages in the Vaal
If you're looking for a spa that offers the best spa massages in the Vaal, you are in the right place! Fablane offers a range of spa treatments to choose from including an array of spa massages – choose a spa massage that fits your needs! Whether you're looking to relax, or in need of a deep tissue massage for sore muscles, we will have a suitable massage. Read more about our variety of massages available at this spa in the Vaal for your benefit. Book your spa treatment at Fablane to feel relaxed and rejuvenated.
Kids spa parties at Fablane
Looking for a venue to host your child's next birthday party? Spa parties are becoming very popular amongst girls, as they truly enjoy being pampered like ladies! Fablane offers the ideal venue and packages for your daughter's next spa party in the Vaal. Your daughter and her friends will love being pampered to kiddies massages, facials, milkshake's and more! There are also many benefits to taking your child to a spa from an early age. See our available kids spa party packages, or contact Fablane for more information.
Our beauty treatments – Beauty Salon
Looking for a local spa or beauty salon that offers professional beauty treatments with trained therapists? Fablane spa will take care of all your beauty treatment needs and is a reputable spa in the Vaal for manicures, pedicures, waxing, eyebrow shaping, slimming treatments, spray tans, botox and fillers and much more. Read through our list of spa treatments, or contact us at Fablane today to enquire about a specific treatment. Our spa therapists are trained professionals and will make you feel at ease during your beauty treatment.
Get your hair done at Fablane's Hair studio
Need a new hair stylist? Book your next hair appointment at Fabulous Lane hair studio in Vanderbijlpark. Our professional hair stylists will have you looking great in no time! Visit us for a haircut, blow dry, colour / tints / highlights and other hair treatments you may require. You can rest assured that our team of hair stylists are professional, using salon approved products and the latest techniques and methods. Book your next hair appointment at Fablane
Hair Studio and make use of our well-rounded wellness centre for all your hair, spa and beauty needs in the Vaal!

Get in touch
Fablane Spa
127 Piet Retief Blvd
Vanderbijlpark